Therapy Dog Services
Lisa Rockland and the All About My Dog team are proud to provide pet therapy services to our community. Our certified therapy dog teams work individually and in combination to visit hospitals, nursing homes, care units, libraries, schools, and corporate centers—any place where our visit will elicit a smile. In addition, we support the work of animal shelters, rescue services, and pet therapy and service dog training programs. We are also happy to offer custom presentations on topics like pet therapy, emotional support dogs, fear of dogs, and more, anything that meet your needs.
For information and scheduling, please contact [email protected].
Meet the Therapists!
Meet our teams and check out their interests and services.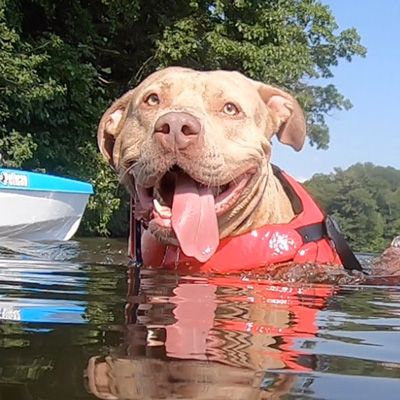 Titan is a rescue Pit Bull from Tuscaloosa Alabama. Jordan adopted him during her time at the University of Alabama and knew he was perfect for therapy work. He is outgoing, loving, sociable and patient. He loves to give kisses and cuddle. His ideal work situation is one where he gets to meet new people, give lots of kisses, and lay down for belly rubs! Titan loves people of all ages and never passes up an opportunity to meet a new person and cuddle up! He is very good with children and very patient with people who are hesitant about him due to his looks. His favorite thing to do is change people's negative perceptions about Pit Bulls, and help them learn to love them!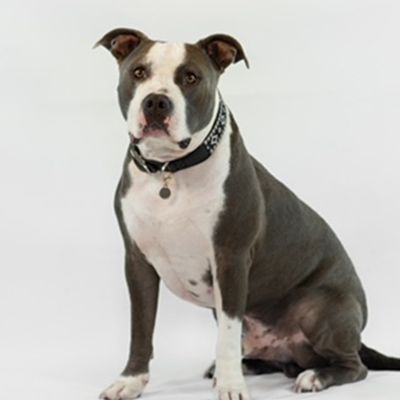 Leroy is a rescue Pit Bull from Tuscaloosa Alabama that Jordan adopted during her time at the University of Alabama. Leroy is a steady guy who would be a good candidate for reading programs, dog education programs, and helping people get over their fear of dogs in general as well as Pit Bull. Leroy prefers small groups and one on one time. He's a gentleman that goes slow and allows you the time you need to feel comfortable. Like his brother Titan, his favorite thing to do is change people's negative perceptions of Pit Bulls, and help them learn to love them!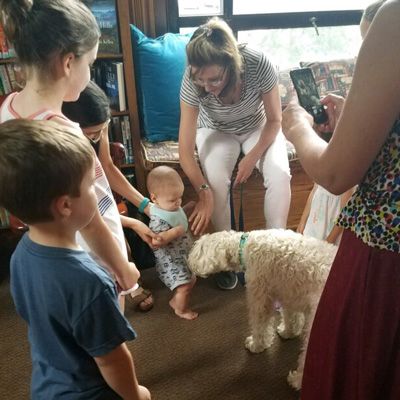 Lorcan is an Irish Soft Coated Wheaten terrier that hails from Cork, Ireland. Lorcan is a gentle, outgoing dog that is well-suited for working with children, seniors and the disabled. Cheryl is Lisa Rockland's student and currently trains dogs at All About My Dog. She's also a professional writer. Cheryl and Lorcan are particularly interested in working with Reading with Kids programs, libraries, schools, and hospitals.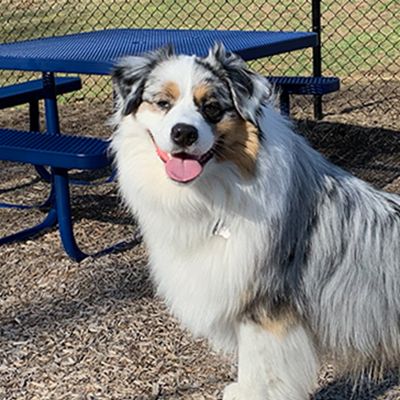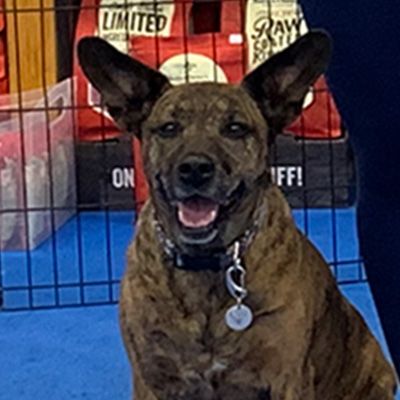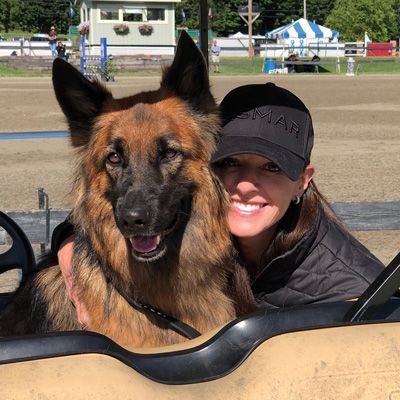 I wanted to share with you a great experience I have had working with a trainer in Natick, MA (Yay Natick:) – her name is Lisa Rockland [at] "All about your dog." My child has a rare psychiatric condition "selective mutism" and thought to be on the spectrum – she does not speak in public. I was given Lisa's name by someone in Michigan who knew she had trained a dog for a young boy with autism. Lisa is amazing and we are now in a group where she is training 3 service/therapy dogs. It has made a world of difference for my child and I wanted to pass this positive experience on to other parents.

Thanks – Corey
She also emailed Lisa a progress report:
Lisa
I am so incredibly blown away by our experience with you – and your staff! With your permission, I would also like to notify the local media to see if they would be interested in doing a story about therapy dogs and your training.
Sarah Catherine was able to say a sentence to Timber's grandmother (Heidi's mom)…
" We took Blue to Home Depot twice and she did really well."
She was also so proud of herself that she could ask you a question at the end of class.
These are significant in her life because Timber's grandmother was the 1st adult she has been able to talk to since 2015 – and you were the first person she was able to ask a question. She has been working hard in therapy with the goal of asking a clerk at Trader Joe's "where is the bathroom" but has been unable to.
SC then said she wanted to ask you a question – she feels you are a trusted adult.
SC was on cloud 9 yesterday – so incredibly proud of herself and her accomplishment.
I know from [a] mom to a mom, you get it – and I cannot thank you enough.
Grateful,
Corey