The benefits to microchipping your dog are obvious.
Dogs go missing all the time. Collars and identification tags get lost. Perfectly happy, healthy dogs are sent to local animal shelters where they are put up for adoption. Some shelters euthanize unclaimed dogs.
For an average one-time fee of under $50, a vet can inject your dog with a microchip—a small glass cylinder the size of a grain of rice—that contains a miniature electronic device with your dog's ID number.
Still concerned about microchipping? Don't be.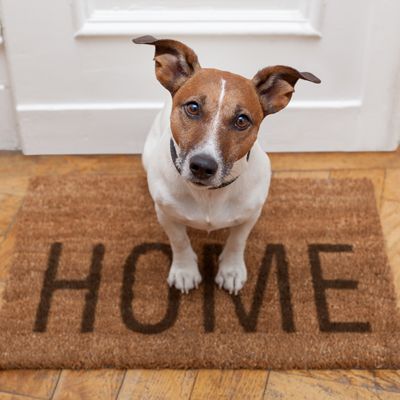 Chips now last 20 years.

 

Vets and animal shelters use universal scanners that detect microchips at multiple frequencies to correct the problem of microchips resonating at one frequency and scanners scanning at another.
Databases are generally available to vets and shelters so they can contact the dog's rightful owner.
The procedure is safe and efficient. The risk of infection and complication is low.
Why aren't more people "chipping" their dogs?
The All About My Dog team thinks the answer is opportunity. We hope to fix that by sponsoring our own Microchip Clinic on Saturday April 14, right in our own Dog Center. Learn More

That's right! For a fee of $45, Dr. Deidre Ryan, founder and chief medical officer at VetValet, will insert a chip in your dog; and for a separate processing fee of $15 the All About My Dog team will record and/or update your contact information. Sign Up Today!
Microchipping saves lives!
Microchipping keeps dogs and families together!
What are you waiting for?