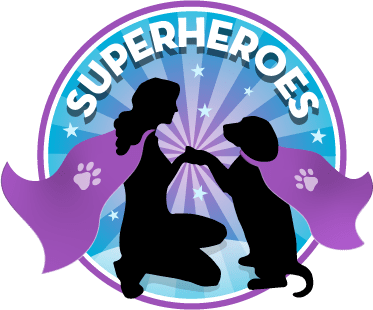 Rescues come in all sizes, colors, and shapes, from near and far; they are young and old, healthy and not. We think they need love and a forever home. Which is true! They do! But they also need a loving family who cares about their diet, their physical condition, and their mental health.
And yes, you're right! The last name is the same, Rockland. That's because Jordan is Lisa Rockland's daughter! Check out this wonderful story!
Meet Leroy Rockland!
A good Samaritan dropped Leroy, a white and gray pit bull, off at the shelter where Jordan volunteers on January 25, 2018. The dog weighed 70 lbs, which is thin for a pit bull with Leroy's skeletal structure. With a sweet personality, Leroy was adopted easily on February 16, 2018. Anyone who knows Jordan knows she has a soft spot for big dogs. Jordan checked in with Leroy's new dad from time to time. But she wasn't prepared for the call that came in May. The dad was bringing Leroy back! The dog wasn't getting along with other dogs in the house.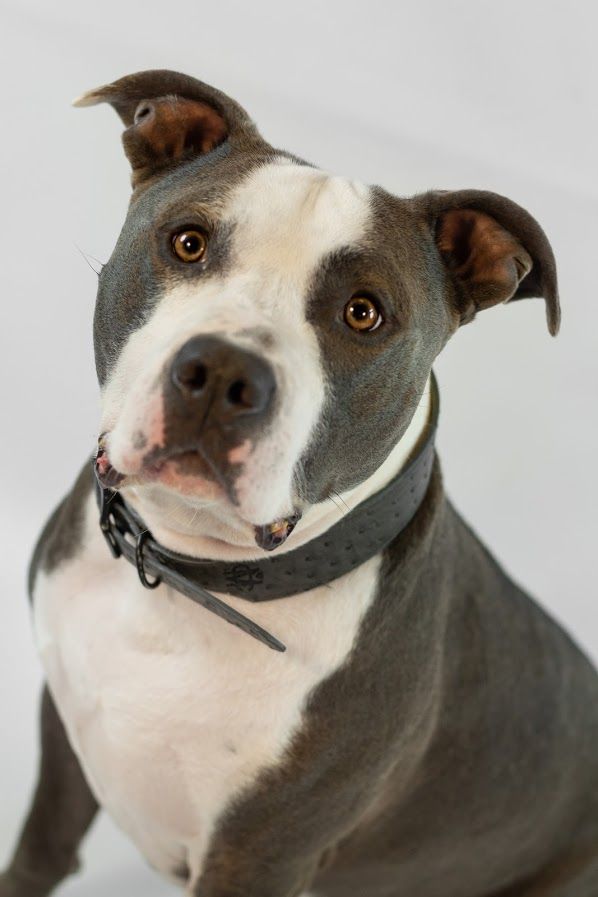 Jordan knew there was no room at the shelter so she decided to adopt Leroy herself. When she next saw Leroy, he weighed an emaciated 60 lbs, not 70, had very little hair and was incredibly smelly. After introducing Leroy to champagne-colored Titan, Jordan's earlier pit bull rescue, she took Leroy to the pet store for a bath before driving 1400 miles home.
One look at Leroy's ribs and skin and the team of wellness consultants at All About My Dog recommended homeopathic supplements once a day. In addition, Jordan changed his food to raw patties straight out of the freezer. She fed him in the morning, outside, where he could enjoy laying in the grass while eating. She alternated between frozen raw patties and dry kibble and mixing in large breed puppy kibble because Leroy needed food with more fat to help him put on weight. 
In four months of good food, robust exercise and a daily diet of kindness, leadership and communication, Leroy learned to swim, developed a positive attitude, and importantly for his health, put on the fifteen pounds of muscle that his frame required.  
To help Leroy mentally adjust to his new environment, Jordan also gave him bones for gnawing. At least one bully stick a day, along with Himalayan chews and horns, the occasional pig ears and tendons to switch things up.
Awesome job Jordan, Titan and Leroy! Thanks for being true rescue superheroes!